Chevrolet Cruze Recall June 2012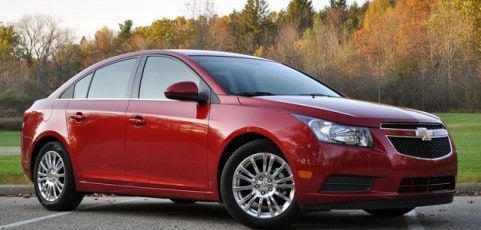 For the full article from General Motors regarding the June 2012 recall on some models of the Chevrolet Cruze, please
click here
.
"The most important thing for our customers to know is that we are proactively working to assure the Cruze is the safe and durable car they purchased," said GM vice president of Global Quality Alicia Boler-Davis. "We are sorry for any inconvenience caused by these actions."
Here's a brief recap of the details surrounding the recall:
GM is recalling 413,418 Cruze vehicles in the United States for the 2011 and 2012 model years to modify the engine shield under the vehicle in order to prevent any flammable liquids from being trapped in the engine compartment.
No known crashes, injuries, or fatalities related to this recall.
Cruzes built in Lordstown, Ohio are affected.
Owner letters will be mailed beginning on July 11th.
Modifying the engine shield will take about 30 minutes at Bayside Chevrolet, and will be conducted free of charge.